True 3D Ready Excavator System
Digpilot 2D Grade Control
Deal Valid Until June 30 2021, Limited Stock Available. South Australia & NT Only. Travel Costs not Included. Get In Fast!!
Normal RRP $19,500 +gst
Not Including Installation
Special $13,950 +gst
Installation Included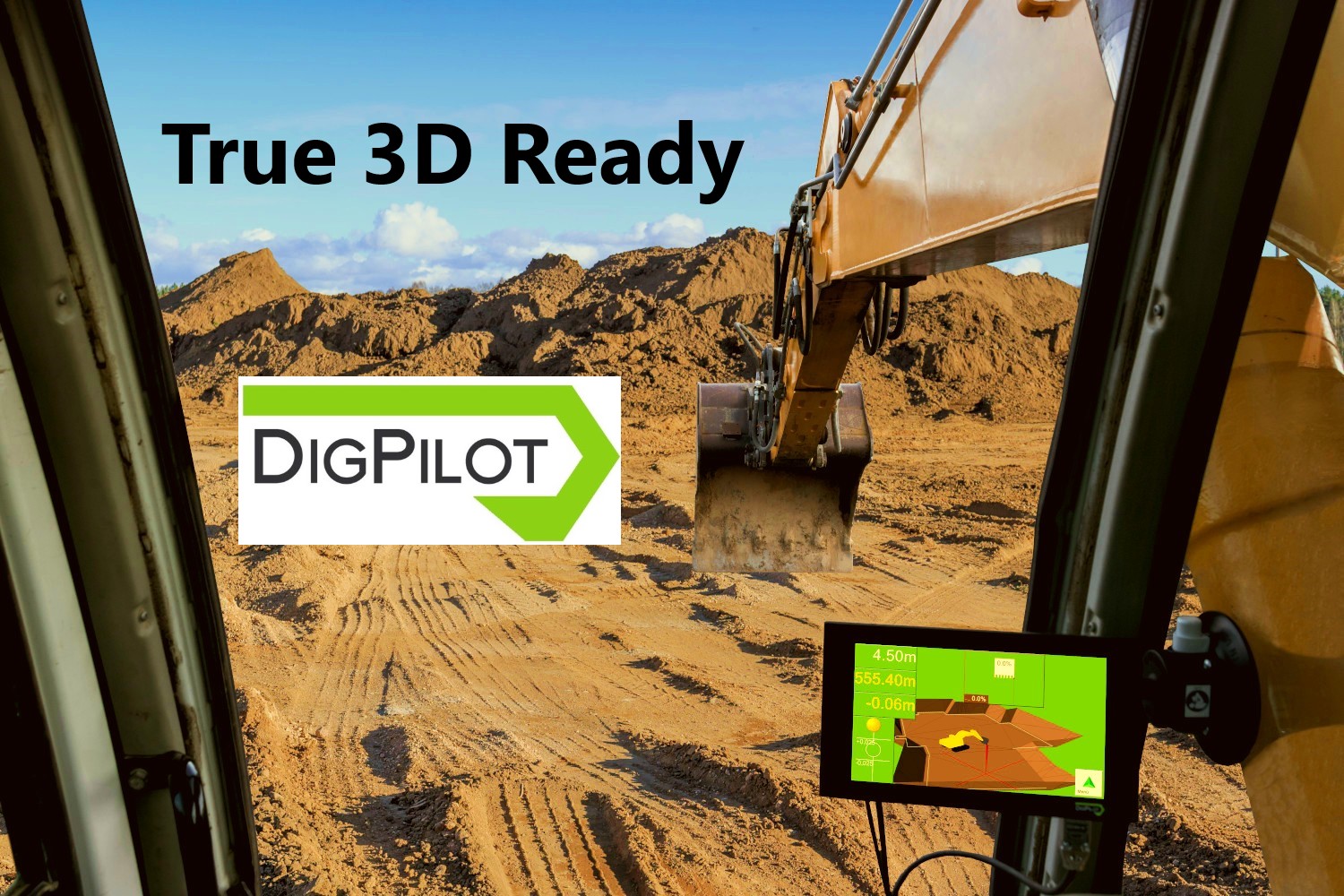 Digpilot 2D Excavator Grade Control System
The Digpilot 2D Excavator Grade control System is the only true upgrade-able 2D to 3D  system no need to replace any aspects, Hire 3D when required and revert back to 2D when not needed. 
Digpilot 2D can be used in a variety of applications to help increase machine productivity, job completion rate and operator and site safety. 
Some of the applications which commonly use Digpilot 2D Grade Control are as follows; Pipe Laying, Trenching, Boxing out, single & dual slope jobs without using lasers and batters without using laser & gps.
100% Wireless Sensors No Cables
Intuitive Touch Screen
Simple & affordable upgrade path to 3D System
Store 20 machines pre-calibrated for quick and easy transfer
2D Grade Control System
What you get
Intuitive Software & Rugged Hardware
3D Touch Screen Display
4 Wireless Sensors (120 Hours Battery Life)
Laser Strike Sensor
Body Sensor With Compass & Mast
Boom Sensor
Bucket Sensor
Suction Mounting System
Installation Included
Only $13,950 +gst
Premium 2D Grade Control System
What you get
Intuitive Software & Rugged Hardware
3D Touch Screen Display
5 Wireless Sensors (120 Hours Battery Life)
Tilt Sensor
Laser Strike Sensor
Body Sensor With Compass & Mast
Boom Sensor
Bucket Sensor
Hard Mounting System (Weld On Brackets)
Installation included
Only $15,950 +gst
Learn More About our Machine Control Systems
View our complete catalogue of all our Machine Control Systems. Digpilot Grade Control, Laser Guidance Systems and Weighing Systems we cover it all. Message for more information
More Details
2D Grade Control
3D ready System True Upgrade path
Local Service & Support 
Easy To Use Operating System
More Details
Weighing Systems for all machines
Front End Loaders
Skid Steers
Backhoes
Excavators 
more Details
Laser Guidance Systems
Height & Slew Limiting Systems
Land Planes & Box Blades
Laser Receivers & Conbination Receivers
Location
28 Islington Court
Dudley Park, SA 5008
Email
Info@codycorp.com.au
Hours
Mon:7:30am – 5pm
Tue: 7:30am – 5pm
Wed: 7:30am – 5pm
Thur: 7:30am – 5pm
Fri: 7:30am – 5pm
Sat: Closed
Sun: Closed