PROMO Bundle Network Rover Spectra SP60
The Spectra Precision SP60 is a new generation GNSS receiver offering a high level of flexibility to cover any survey demand from simple post processing, through standard UHF or unique Long Range Bluetooth base and rover systems to sophisticated RTK and Trimble RTX rover solutions.
Download: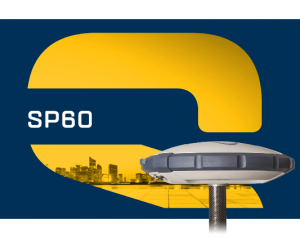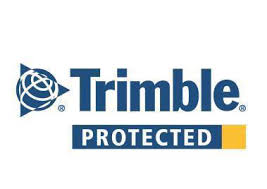 NETWORK ROVER PROMOTION LIMITED TIME
Spectra SP60 Network Rover , Ranger 3 Rugged Collector & Survey PRO Field Software
Network Rover Bundled Package Includes:
Spectra SP60 GNSS Network Receiver (NO UHF)
Ranger 3XC
Survey Pro V5 Field Software
2.6m Range Pole
Ranger 3 Range Pole Bracket
12 Month Network Subscription
TRIMBLE PROTECTED PROGRAM 3 YEARS
——————————————————————————
SP60 NETWORK ROVER FEATURES & BENEFITS
Extended scalability
Z-Blade GNSS-centric technology
240-channel 6G ASIC
Anti-theft technology
Long Range Bluetooth
Trimble CenterPoint® RTX
Network Rover Overview
The SP60 is a new generation GNSS Network Rover receiver offering a high level of flexibility to cover any demand from GIS all the way up to sophisticated RTK and Trimble RTX™ capable solutions.Combining the unique all-signals tracking and processing Z-Blade GNSS-centric technology and L-band capability for satellite-delivered Trimble RTX correction services, the SP60 receiver provides the most reliable measurements and the highest possible accuracy under any conditions anywhere in the world.
The SP60 GNSS receiver has been designed to meet the needs of surveyors or location professionals. Extremely scaleable and versatile, the SP60 can be used for virtually any task from simple GIS workflows to the most demanding surveying jobs.
The SP60's Z-Blade GNSS-centric technology delivers fast and reliable GNSS positioning utilising all available GNSS signals to produce the optimal solution even in challenging environments. GPS-only, GLONASS-only or BeiDou-only positioning modes are available when necessary.
The patented inside-the-rod antenna extends the RTK radio range as well as protects the antenna. Anti-theft technology protects your investment by making the receiver unusable if the SP60 base has been moved. Satellite delivered corrections from Trimble RTX services are available over L-Band and IP. Depending on the accuracy of your job, a range of services is available including CenterPoint, RangePoint, ViewPoint and FieldPoint RTX.
For small jobs of a few hundred meters, RTK jobs can be completed quickly and efficiently by using Long range Bluetooth. Unlike UHF radios which may require a license, Long range Bluetooth is fast and easy to setup making this solution ideal for small site surveys.
With scalable configurations, the SP60 is the most versatile receiver on the market and will meet the demand of your specific jobs.
It is also suitable for GIS users with several configurations available offering mapping grade
——————————————————————————
Ranger 3 FEATURES & BENEFITS
Large, bright, sunlight- readable color VGA screen
Meets MIL-STD-810G standards
IP67 rating
SDHC card slot and USB connections
30+ hour rechargeable battery
Windows Mobile 6 5
Integrated Bluetooth, Wi-Fi, Compass and GPS
OVERVIEW
The third generation Spectra Geospatial Ranger™ Data Collector offers a large bright touch-screen, full alpha-numeric, easy to operate, keypad, and is packed with the features surveyors depend on. Built rugged, it meets rigorous MIL-STD-810G military standard for drops, vibration, humidity and extreme temperatures, and with an IP67 rating, it's designed to keep your investment and your data safe.
The Ranger features Survey Pro and Windows Mobile 6 5, with the capability to run the mobile version of all your favorite programs including Excel and Outlook. Integrated Bluetooth capabilities let you connect to field equipment without cables. The Ranger 3 comes standard with 8 GB of onboard memory for storing data. Move your data fast and easily using a SDHC card, Bluetooth, USB cable, USB memory stick, WiFi, or GSM WWAN. Choose from four different models of the Ranger with the features that best suits your needs and your budget. They're all power-packed, so there's no wrong choice.
Models Overview
3XR
3RC
3XC
3L
PROCESSOR/SPEED
ARM® Cortex™ – A8
800 Mhz
800 Mhz
800 Mhz
800 Mhz
MEMORY
SDRAM
256 MB
256 MB
256 MB
256 MB
Data Storage (On-board Flash)
8 GB
8 GB
8 GB
8 GB
WIRELESS
Integrated Bluetooth
Standard
Standard
Standard
Standard
Wi-Fi
Standard
Standard
Standard
Standard
3G GSM WWAN
Standard
N/A
Standard
N/A
2.4 GHz robotic radio Module
Standard
Standard
N/A
N/A
FEATURES
Compass
Standard
Standard
Standard
Standard
Accelerometer
Standard
Standard
Standard
Standard
5MP Camera with LED flash
Standard
Standard
Standard
N/A
Navigation grade GPS
Standard
Standard
Standard
Standard
——————————————————————————
Survey PRO Field Software FEATURES & BENEFITS
Advanced, yet easy to use, field surveying software

Full support for mechanical instrument, robotic instruments, GNSS receivers, and digital levels

Complete feature set including data collection with features and attributes, staking routings of all types, comprehensive road layout, DTM support, and more

Dynamic map displays with support for active background maps

Full support for all typical survey workflows and techniques
OVERVIEW
Survey Pro field software provides you with a complete set of capabilities for all your survey projects. It's fast, reliable and easy to use. Transfer data from Survey Pro to your laptop or PC and manage your jobs using Survey Office. Survey Pro software ships on Spectra Geospatial's rugged line of data collectors providing unparalleled integration, data integrity, efficiency and ease-of-use. The features and functions of Survey Pro have been developed based on feedback from surveyors like you. Each new release of this software incorporates enhancements built on your field experience.
Survey Pro software is offered in different modules so you can pick the one that works best for you today, then quickly and easily add features as you need them. You save money by getting only the software that you need for your business. As your business expands and you need more power, Survey Pro is still there for you with advanced modules readily available and easy to remotely install via electronic "unlock" codes without having to pay a premium.
Survey Pro is offered in multiple languages and on multiple data collector platforms so you can get the right tool for your business. Not only is Survey Pro easy to buy, it really is easy to use. A Surveyor's job is not easy and it takes a real professional to do it well; Survey Pro makes things clear and efficient, freeing you up to do your job. Survey Pro's vast COGO feature set is unmatched in its capabilities and is one of the reasons Survey Pro has been a top choice of surveyors for more than 20 years.
Survey Pro works with all Spectra Geospatial and Nikon instruments as well as multiple other manufacturers' instruments. Survey Pro is the glue that holds your business together. Of course, if you have a complete line of Spectra Geospatial and Nikon products, you'll find that Survey Pro's integration with those instruments gives you that extra power and flexibility you need to compete in today's world.
Survey Standard
Survey Pro

Complete Mechanical Instrument Support
All data collection features
Basic point stakeout
Basic COGO including Inverses, Intersections, Manual Traverse, Area and much more
Basic Curve Solutions
All the fundamental features required to properly manage a survey job

Everything that comes in Survey Standard plus:
Advanced COGO and Curve Solutions including station offsets, average points, and spiral tools
Advanced Stakeout including offset staking, slope staking and stake to a DTM
Road Layout – Complete road layout and staking tool set

Survey Pro Robotic
Survey Pro GNSS

Everything contained in Survey Pro plus complete Robotic instrument support:
Remote Control, radio configurations and automated repetitions

Everything contained in Survey Pro plus complete GPS/GNSS instrument support
Extensive data collection routines with easy to use, step-by-step setup features
Extensive support for projections and calibrations
All GNSS staking routines are supported
Support for RTK, Network RTK, static and PPK surveys