G950 CodyGNSS Receiver
The G950 CodyGNSS Receiver is one of the newest GNSS receiver options we offer to our customers.
This lightweight, high Accuracy GNSS Receiver which connects to all constellations and has a long 10 hour Li-Ion Battery can be the perfect option for your fleet of high precision equipment. As you can see the small size of the receiver ensures that its easy to carry around on-site and makes its much easier to store when not in use.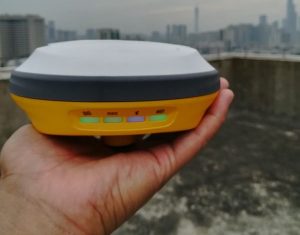 G950 is a high-precision and compact GNSS receiver developed based on the Android platform. It can be used as a network RTK for surveying and mapping, or as a smart antenna for GNSS projects. The G950 has a built-in large-capacity battery with a battery life of more than 10 hours.
Optional high-precision inertial navigation module can support tilt surveying and integrated navigation and positioning output, which can be used in various environments.
Product Feature
Athena RTK Algorithm
New Athena RTK algorithm, fast initialization under canopy environment with better work efficiency.
Support "Atlas"
Support "Atlas" L-Band, provide global centimetre-level positioning accuracy with single receiver.
4G Multi-communications network
Support Multi-communication network 2G/3G/4G.
Integrated Navigation
Built-in high-speed network module supporting tilt surveying and integrated navigation and positioning output
USB Type-C
USB Type-C interface design, supporting plug-in and removal in the positive and negative directions with a service life of 10,000 times.
Large capacity battery, fast charging
Built-in 6700mAh high-performance lithium battery supporting 10 hours of working time. Support PD fast charge with a charging efficiency 4 times of the traditional charging method.