Construction Tools Clearance Sale
We have a huge range of products on sale every month. From Laser Levels, Tripods & Staffs, GNSS Receivers, Machine Receivers and much more. Click below to view our complete catalogue and frequent updates.
View Our Catalogue
Construction
Every quality tradie needs a quality tool, check out the latest lasers and levelling equipment and get it right the first time.
Survey
Every Surveyor needs quality tools. Total Stations, Optical Instruments, Prisms, Targets and everything in between we have you covered. 
Machine Guidance
If you are Digging, Grading or Moving dirt in some fashion a Machine Control System can make your job, Quicker, Easier and Save you Money.
Underground Locators
Whether your looking to locate Magnetic Pins, Underground Services and Cables we have a selection of Asset & Magnetic Locators for you. 
Pipe Inspection Systems 
From small domestic pipes, to huge Commercial sewer, storm water, and draining pipes, we have cameras for all applications. 
Structural Health Monitoring
From Bridges, High Rise Buildings, Tunnels and much more, Cody has patented technology to make your structural health monitoring jobs alot easier.
On-Board Weighing Systems
Every machine has a need for a weighing capability, Front End Loader, Backhoe, Skid Steer & Forklift. We have a system for all. 
GNSS
No matter what your application is a good GNSS receiver is a must. Our range has every aspect covered. We guarantee to have the right receiver for your job.
Software
Field Software is one of the most important tools for any Surveyor, We have a huge range of different software to make sure you have the right equipment for the job. 
About Cody Corporation
Cody Corporation is South Australia's leading Construction Solution Experts we can make your Job Easier, Save you Time and Money. We are the exclusive distributor of a wide range of international manufacturers of Lasers, Surveying Equipment, Machine Guidance Systems and everything in between.
We are a family run business based in Adelaide and have been serving the Construction, Earthmoving and Surveying Industries for over 30 Years. Our web store is more then just a online marketplace, we offer Total Solutions and Expert Support so Contact us today to see how we can help.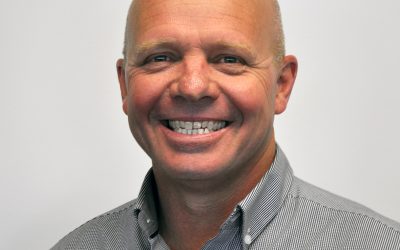 Who is Cody Corporation? Meet David Gow David Gow's Journey David has been around for over 30 years within the Construction, Survey &...
read more