GEOSLAM ZEB VISION
ZEB Vision is the perfect addition to the ZEB Horizon. Better than ever colorization and immersive point cloud walk-throughs.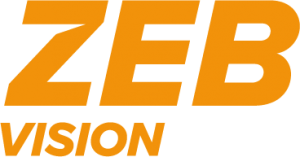 Automatic data processing.
Single-operation automated workflows including scan alignment and georeferencing.
Organize point clouds into projects for simplified data management.
Add on Draw software for taking measurements from your data.
Camera specification
Resolution: 4K Panoramic
Capture rate: 2 FPS
Color: RGB
Software functionality
Walk-through bubble view
Point cloud visualization
3D measurements on imagery
Integration with Draw 4.0
Export all data to third party software e.g – Terrasolid, Orbit
Hardware functionality
Retrofit to ZEB Horizon
Screw on mounting plate