Best Laser levels
2021 CASE STUDY
This article is aimed at comparing the different top named laser levels on the market today against each other and finding out which is the best overall. For this case study we based each laser of the manufacturers specifications against the industry standards and ranked them accordingly. The results may surprise you, read on to discover which brand came out on top in 2021.
GRADE LASER COMPARISON HERE
The Brands
To qualify for this test we only included the biggest brand names on the market. These are: 
Topcon 
Spectra Precision 
Leica 
Geomax 
Bosch 
Hilti 
We grabbed the flagship models of each brand and compared their packages against each other to decide who had the best:
Specifications
Features
Value for Money
Each laser level was graded on a 3 point scale. 3 Points awarded for above industry standard, 2 points for meeting industry standard and 1 point for below industry standard. 
Industry standards
The outline of industry standards for this test are as follows.
Accuracy – 2.2mm @ 30M
Self Levelling Range – 5 Degrees
Operating Range – 500M
NiMh Battery Life – 40 – 60 Hours 
Machine Control Capabilities – Yes 
IP Rating – IP66
Receiver Warranty – 3 Years 
Warranty – 5 Years 
Value For Money – $1500 – $2000 for kit
There are other fields gauged within this test to highlight the differences between certain laser levels. These are all noted within the test table. 
To learn more about the industry standards of laser levels click the button below. 
Best Laser Level 2021
Our mission was to find the Best Laser Level on the market today. By undertaking this test and adhering to our guidelines and using the factory specifications given by each supplier we were able to find the Best Laser Level of 2021.
Top 3 Best Laser levels of 2021
The top 3 laser levels of 2021 stand undisputed on the podium. With varying price ranges and features each laser level has a selection of positives working for it.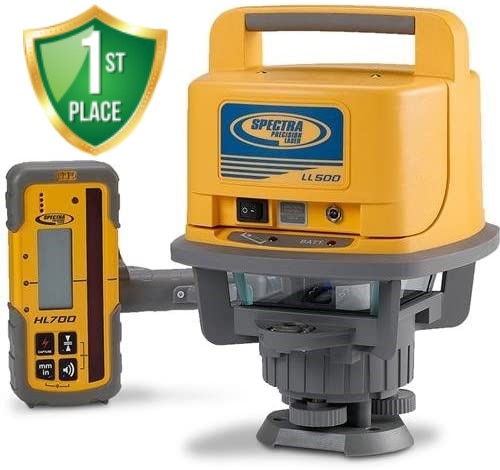 Spectra Precision LL500 Laser Level
This pendulum hung Laser Level is one of the most durable, accurate and dependable laser levels ever created. Highly accurate, great self levelling range, the best battery life and the best receiver included in the primary kit.
Some basic features include:
Accuracy – 1.5mm @ 30M
Self Levelling Range – 11 Arc Seconds
NiHM Battery Life – 100 Hours
Receiver – HL700 MM Receiver
Warranty – 5 Years
Price – $2495 +gst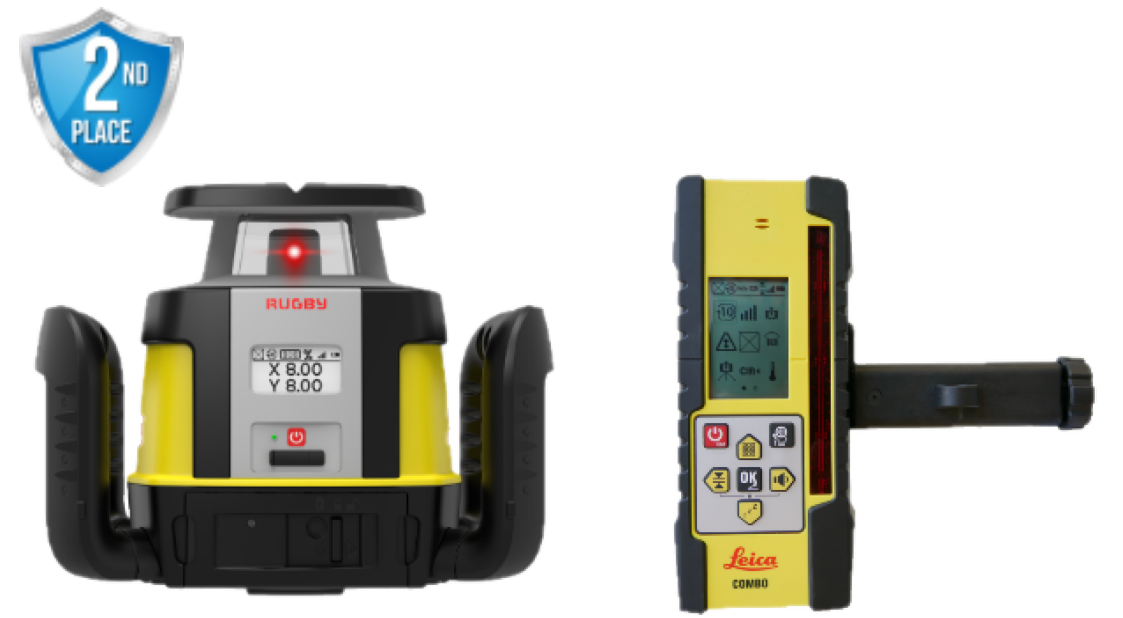 Leica Rugby CLH Upgradeable Laser Level
This revolutionary laser level is one of a kind in terms of what it brings to the market. Having the ability to be able to upgrade this laser from a laser level to single grade and then to dual grade is an amazing ability to have, however this does come with a cost attached. Even when used as a basic laser level it is full of amazing capabilities with an excellent levelling range, the longest operational range out of all tested laser levels and has the highest IP rating.
Some basic features include: 
Accuracy – 1.5mm @ 30M
Self Levelling Range – 6 Degrees
NiHM Battery Life – 50 Hours
Receiver – RE160 MM Receiver
Warranty – 5 Years
Price – $2750 +gst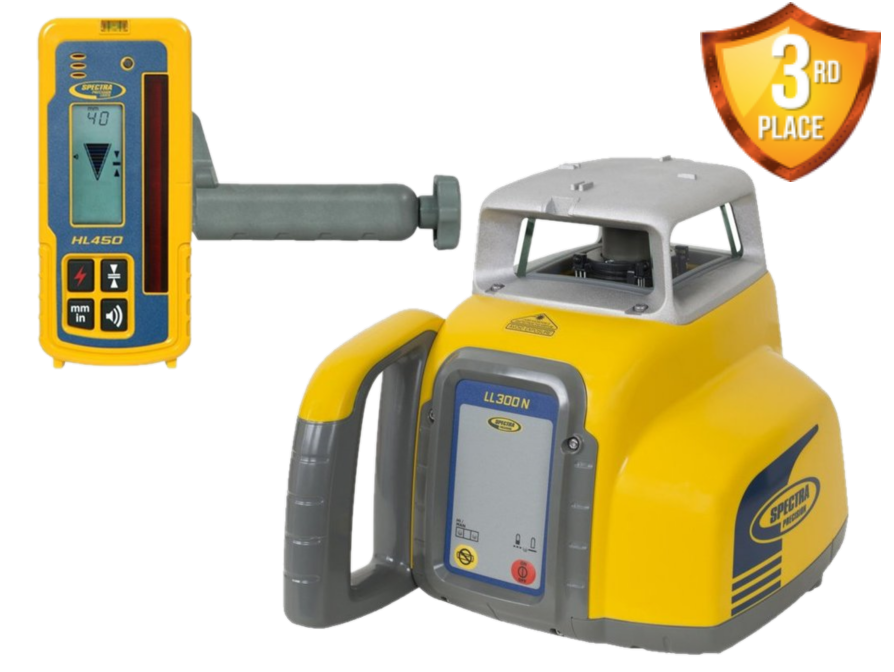 Spectra Precision LL300N Laser Level
The affordable and simple to use Spectra Precision LL300N takes out 3rd place for 2021. Being the cheapest of the top 3 it highlights the quality this laser level has within it. With a 1 button operation this laser level couldn't be simpler to use and the fact it comes with a quality MM receiver for such an affordable price makes it a worthy podium laser level.
Some basic features include: 
Accuracy – 2.2mm @ 30M
Self Levelling Range – 5 Degrees
NiHM Battery Life – 45 Hrs
Receiver – HL450 MM Receiver
Warranty – 5 Years
Price – $1515 +gst
The Results
Best Laser Levels of 2021
After analysing all the data for the selected laser levels and comparing them against the industry standards there is a clear top 3 and a few other lasers which deserve a bit of a mention.

Notable Mentions
Laser Levels of 2021
Even with a clear top 3 defined there were 3 laser levels which all ranked equally in overall points which deserved further explanation.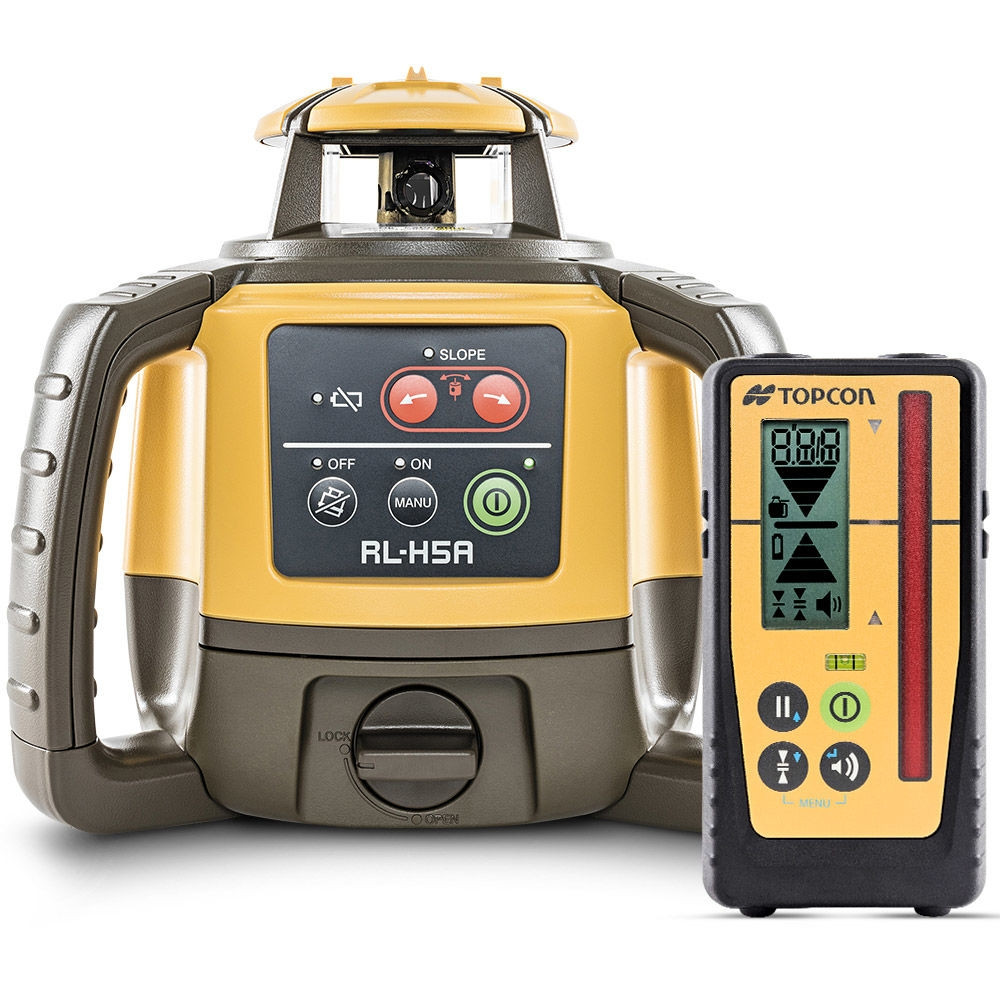 Topcon RL-H5A
The Topcon RL-H5A is by far the most popular laser on this list within Australia. Although it doesn't quite perform as well and include the value for money that the top 3 do, it has alot of good things going for it. Highly accurate, excellent NiHM battery life, great operation range and a warranty that is equal to the top 3. The main let down for this laser level is the LS-80L receiver which is a basic arrow receiver compared to the MM receivers supplied by the top 3. When you are looking at purchasing a quality laser level a quality receiver is paramount.
Some basic features include:
Accuracy – 1.5mm @ 30M
Self Levelling range – 5 Degrees
NiHM Battery Life – 60 Hours
Receiver – LS-80L Arrow Receiver
Warranty – 5 Years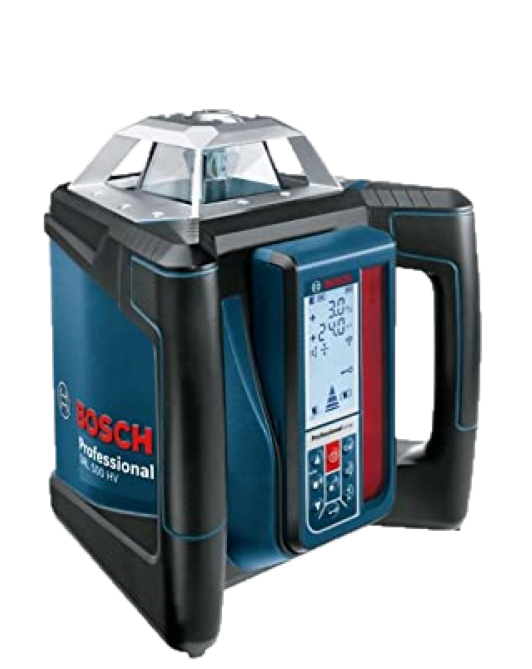 Bosch GRL500
Bosch tools are a popular brand in Australia. If you have been using alot of other Bosch products over the years then their laser level will be very familiar with how it works and charges. The unique ability to connect the receiver to the laser level and charge both at the same time is a great feature and the receiver window height is quite large and it has an exceptional price point. However it has a few major drawbacks compared to the top 3. This includes; a very low operational time, only NiHM batteries can be used and a low IP56 rating means this laser level has an uphill battle against the lasers ahead of it.
Some basic features include: 
Accuracy – 1.5mm @ 30M
Self Levelling Range – 5 Degrees
NiHM Battery Life – 25 Hours
Receiver – LR50 MM Receiver
Warranty – 5 years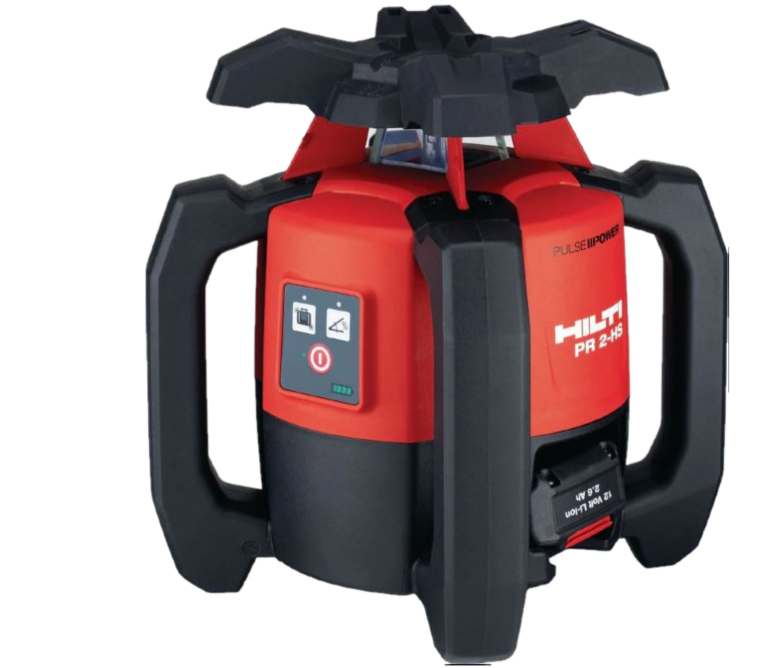 Hilti PR2-HS A12
Another popular brand in the Australian market is Hilti. Their entry laser level again performs not too bad against the tested units, in regards to its excellent accuracy, good operational range and excellent MM receiver means it has a few good points to work with. Hilti and Bosch have similar problems, the NiHM battery performance has a 16 Hour operational time which is very poor (2 x AA Alkaline can be used but would not recommend). Also the below par 3 year warranty and machine control incompatibility means this laser level has flaws. Its final problem is the cost of the unit which is in the top bracket of priced lasers tested. Calibrations must also be completed by Hilti which means you will end up paying more for calibrations than normal which isn't appealing when looking for a new laser.
Some basic features include: 
Accuracy – 1.5mm @30M
Self Levelling Range – 5 Degrees
NiHM Battery Life – 16 Hours
Receiver – PRA20 MM Receiver
Warranty – 3 Years
Further Information
For more information on all the models tested below are links to all the primary resource points for each model. If there are other laser levels you would like tested please reach out and let us know and we will aim to conduct further studies like this one in the future. 
Spectra precision
LL500
The LL500 Laser level is a one person levelling system designed for long range measurements across your entire site. Accurate, stable and reliable the LL500 will increase your productivity by reducing the need for multiple setups on large jobs. 
Leica
Rugby CLH
With maximum flexibility and the ability to adjust to the job's needs quickly the Leica Rugby CLH is the laser for the job and is the worlds first upgradeable laser level.
Spectra precision
LL300N
Fully automatic self levelling Laser level which offers fast accurate setup with a rugged design with robust hardhat rotor protection that provides superior drop and weather protection. 
Topcon
RL-H5A
With great distance and high accuracy the RL-H5A is a next generation self levelling construction laser level.
Hilti
PR2-HS A12
A robust outdoor rotating laser level featuring 360 degree impact protection and fast charging Li-ion battery for horizontal and manual slope applications.
Bosch
GRL500 H
Fully automatic, affordable rotating laser level and the first rotating laser level with theft protection for all levelling work.
Leica
Rugby 610
Whether it is concrete pouring, formwork levelling, transferring or checking heights, the Leica Rugby 610 laser level offers increased productivity combined with the ultimate ease of use. 
Geomax
Zone 20H
The powerful Geomax Zone 20H laser level is an economic and firm entry level laser. Solid built housing and an easy to use interface. This laser offers all functions needed for regular and flexible use.
Topcon
RL-H5B
With great distance and high accuracy, the RL-H5B is a simple to use laser level. A basic user interface, long range operation and long battery life. The RL-H5B is highly dependable.
Other Articles of Interest
Have a read of some of our other studies, articles and new products we have.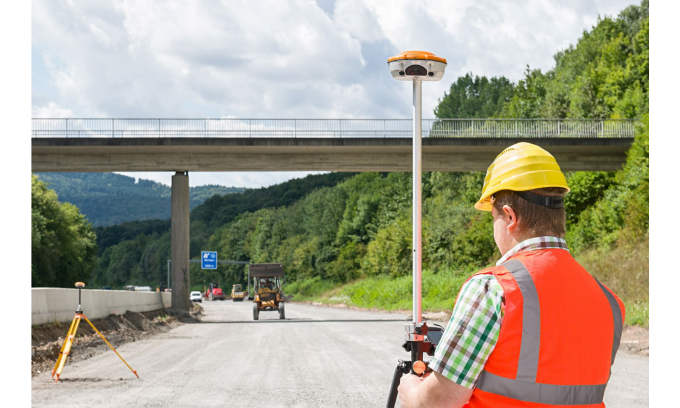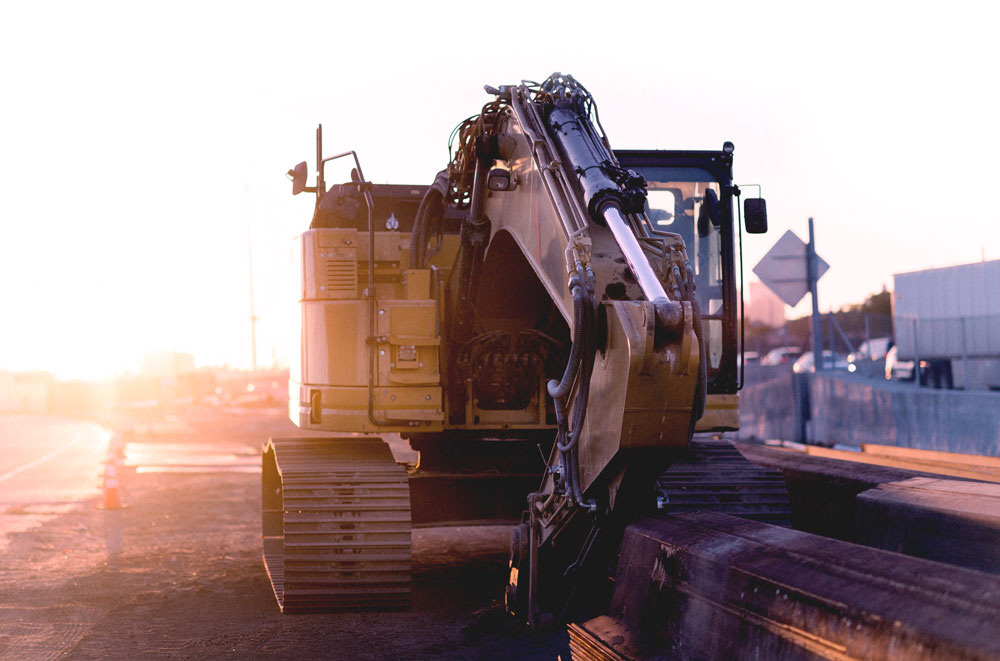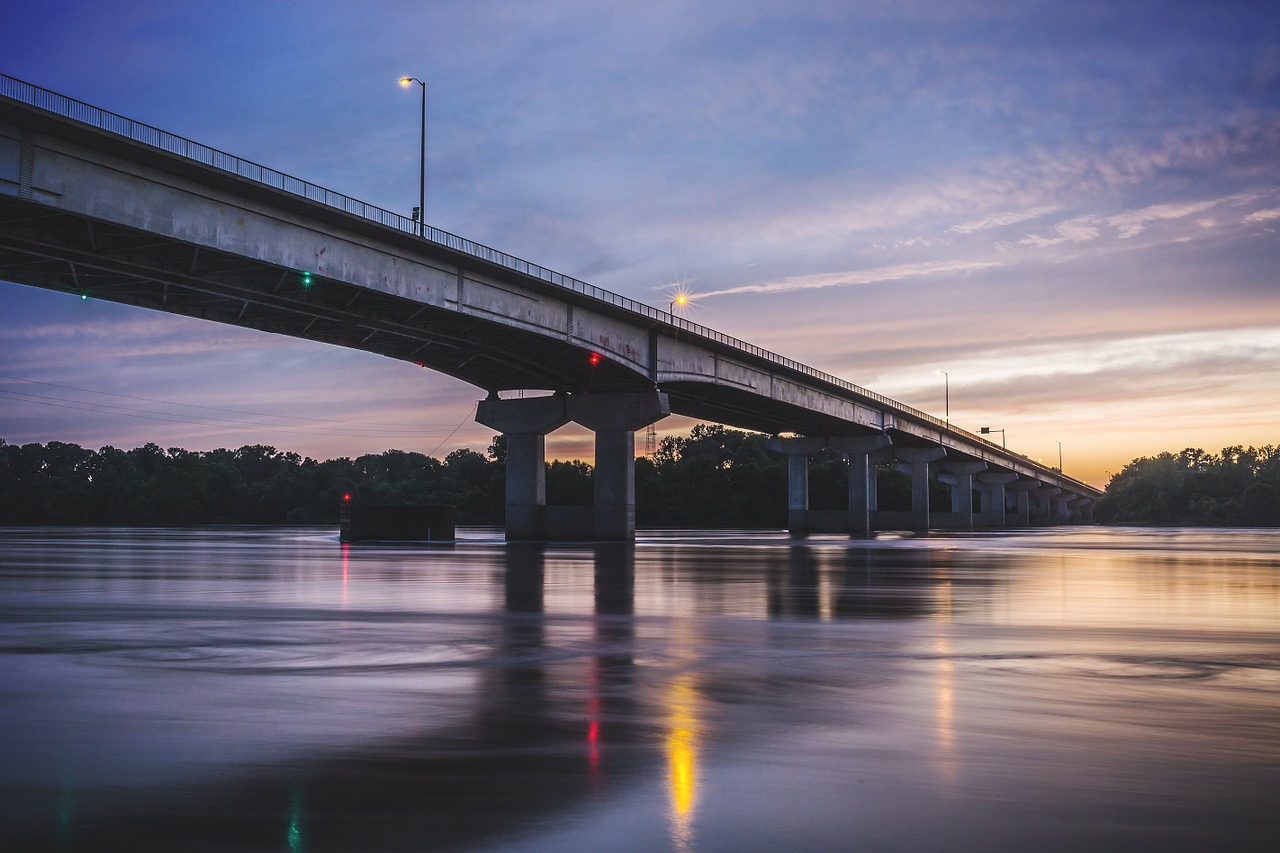 GNSS Receivers, how they work and the best ones on the market. Read more below about our GNSS case study.
Machine Guidance, stream line your operations through the use of 2D & 3D guidance systems. 
Structural Health Monitoring is a new form of technology on the market. Being able to monitor the health of structures remotely.
Get In Touch
Location: 28 Islington Court, Dudley Park, South Australia 5008
Telephone: 08 8340 7888
Email: info@codycorp.com.au
Trading Hours: M-F: 8am – 5pm